West Valley Stump Removal
Arborist And Tree Surgeon in Chilliwack

Open today until 7:00 PM
Dead trees, tree stumps, and protruding roots are a safety hazard and can also attract a number of unwanted pests. West Valley Stump Removal offers an experienced and efficient professional to eliminate those risks and give you back useable space in your yard.
West Valley Stump Removal is based in Chilliwack, BC, and serves clients throughout the Lower Mainland. 
Services include stump grinding, stump removal, small tree removal, and cedar hedge removal. Call 778-839-2122 now or complete our Quote Request form for a free cost estimate.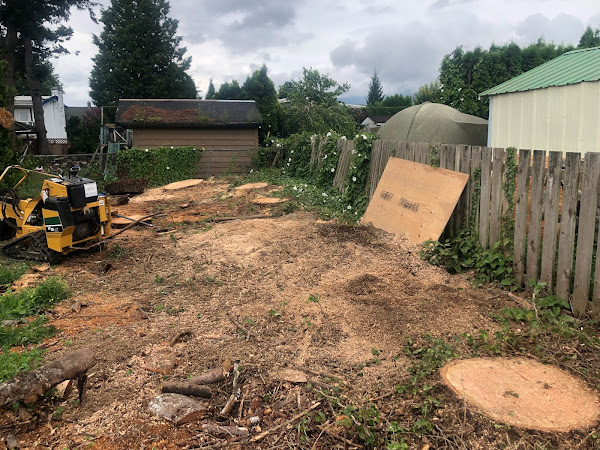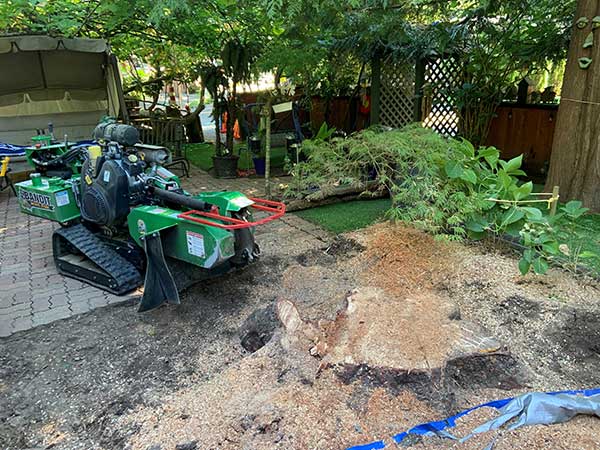 Curtis Woodworth
We had Greg come out and deal with an absolutely monster stump that the previous owners never dealt with. Over 6ft wide, with large roots going out over 13ft. Greg was super friendly and very professional and did a great job. Highly recommended! Barb Buhler
We had Greg come and remove a large stump from our lot and he did an awesome job. When he was done he cleaned up the mess and left our lot clean and tidy. Would highly recommend this company and it deserves all five of these stars. Thanks Greg!! Liliane Pugh
We had Greg remove multiple small stumps in our yard. Greg was easy to talk to and listened to our needs. He was very efficient and reasonable. We highly recommend Greg and will enjoy working with him in future. Debbie Sigurdson
West Valley stump was great. Came a few days after I contacted them, well priced, and efficient. The price was what Iwas quoted and the outcome was better than I expected. Would recommend. Katie Theilade
Greg did a really great job. We needed some stumps grounded down. Greg was quick and got the job done well. We are very happy with his work and would call him again if needed. He went above and beyond and even did an extra stump for us! Ryno d
Had a great experience with Greg and his crew! I definitely recommend West Valley Stump Removal to anyone looking to get rid of some stuburn tree stumps. Thanks guys the yard looks great!!! 👌 Justin Hennessey
I would recommend Greg for anyone looking for stump removal. The service was prompt , friendly , the work was quality as expected , and price competitive Alicia van den Brink
Just had Greg come out to grind down a 2.5" beech stump that was close to a water line. From initial contact to final clean up he was wonderful to deal with: super responsive, kept me updated with eta via text, did a proper job, cleaned up thoroughly, and was a great guy to chat with. He was affordable and prices were on par with felling companies. I'd highly recommend him to take out your stumps! Thanks! Cord Luterbach
Great experience. Very friendly and professional. Did a great job removing a large maple tree while being careful not to damage the landscaping or the nearby driveway. Will call again for sure. Shane Johnston
We had Greg come and grind out a large maple tree stump with a large root base above ground. He was fast and very affordable. Total time to grind it out was about 4.5 hrs. It would have cost me significantly more to attempt to remove this myself with equipment rentals and such. I highly recommend his services and would definetly use his again if I ever needed a stump ground out.